Restaurants & Bars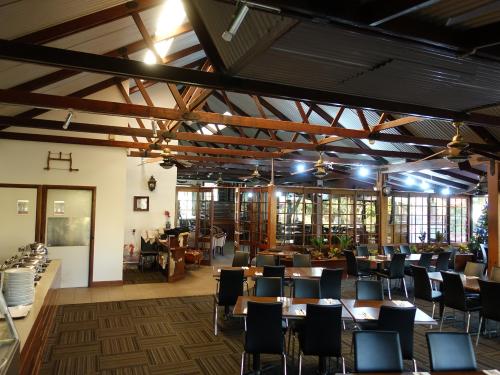 Gabi's Restaurant
Opening Hours:
Breakfast - 6am till 9am
Dinner - 5:30pm till 8:30pm (April thru October only)
Located next to reception, with pool and garden views through colonial windows. Our menu and wine list is comprehensive with an accent on variety and quality. A series of pictures and histories bring tales of pioneers and early explorers of our great Kimberley region to life.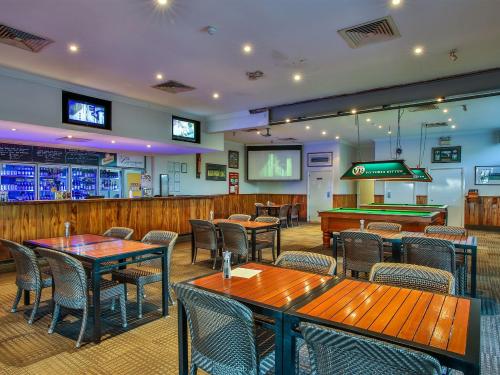 Sportsmans Bar Lounge
Opening Hours:
Food: Daily - 12pm till 8:30pm
Bar: Daily - 12pm till Late
Download
ALL DAY MENU
The place to be if you love your sport. We have a massive projector screen and 5 LCD televisions to view all the sport you can take in. There is a bar menu that will suit all tastes and for those who want to relax over a game of pool and a quiet beer.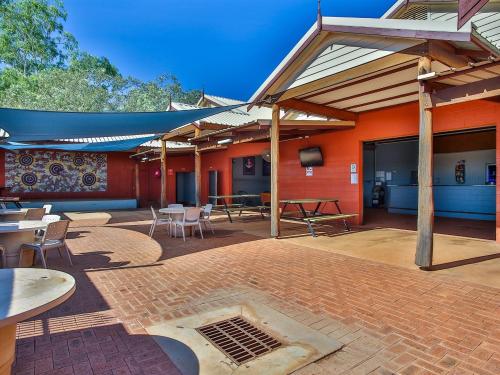 Saloon Bar
Opening Hours:
Tuesday thru to Friday
12pm till 4pm*
6pm till 12 midnight with bands every second Friday*
The Saloon Bar is a great place to meet the locals.
*Opening and closing times may vary. Please check with the property directly for upto date information on times and bands.